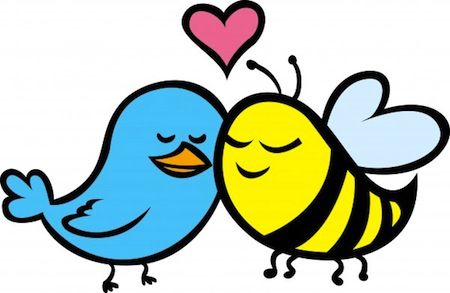 UPDATE 2014: Sadly (for us), Chirpify pivoted away from Twitter-based payments so this post is now obsolete. We will add Paypal support at some point for people who need that payment option (keep bugging us if that's you!) and we've now added direct Twitter integration.
We're often advised that Beeminder should be more social. As a couple of computer nerds [1] we don't consider that our core competency, but we've just taken a step in that direction thanks to Chirpify.
You can now add public shame to your derailments!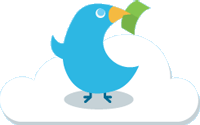 First we should explain what Chirpify is all about, if that's still necessary. (They just [raised over a million dollars](http://chirpify.com/news/series-a/ ) and we expect they'll soon be a household name). Chirpify turns Twitter into a payment platform. You connect it to your Paypal account
[2]
and then you can make payments by tweeting. Like you can reply to a seller with, simply, "buy" and — bam! — you've bought what they're selling. Or send an arbitrary payment for any reason by tweeting something like "pay @alice $123 for parakeet grooming".
So now if you tell us to use Chirpify for a particular Beeminder contract then your payment to us, should you derail, will be publicly tweeted for all of your followers to see. Specifically, you're authorizing us to tweet on your behalf and you're authorizing Chirpify to debit your Paypal account when you tweet the magic words. Don't worry, you can still use a credit card and keep your Beeminder use hush-hush if you like. And of course we won't ever abuse our power to put words in your mouth by tweeting anything else.
Here's what it looks like to be publicly humiliated:

If you're more voyeur than masochist, you can watch the shaming bee via our hashtag. If you're ready to take the plunge, add Chirpify as a payment option in your Beeminder payment settings and choose it next time you start a contract.
By the way, the title of this post has a dual meaning in that we also share an office — Upstart Labs — with Chirpify. No, not a triple meaning. Get your mind out of the gutter!
Footnotes
[1] Q: How do you tell an extroverted computer scientist? A: When they talk to you they look at your shoes instead of their own.
[2] Hopefully they'll soon have nicer options than Paypal — WePay or Dwolla perhaps? BitCoin?
Image: Musingsofahousewife.com