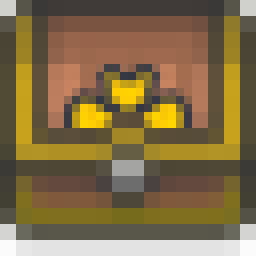 UPDATE: HabitRPG is now Habitica!
HabitRPG and Beeminder have a remarkably similar history and remarkably similar users. We consider this a match made in heaven. In fact, we and the HabitRPG folks have been talking about this for literally years now, so we're very excited to finally be shipping it, thanks to the hacking skills of our own Alice Monday, and with assistance from Alice Harris. As a welcome to HabitRPG users new to Beeminder, we're starting with a recap. For Beeminder regulars who don't already know about HabitRPG, we summarize that as well. If you're already sold on Beeminder and HabitRPG separately, dive in and start using them together! UPDATE: Also check out HabitRPG's post about the integration.
Beeminder Reprise
You're probably here because you either know and love Beeminder, or you know and love HabitRPG. So hi there, friendly Habiteers! Since this is Beeminder turf we'll start with a quick explanation of what Beeminder's all about. (For the full Beeminder story, you could start with our inaugural blog post about akrasia and self-binding, a.k.a. commitment devices.)
Beeminder's a lot like HabitRPG. The big picture is that Beeminder helps you stick to things that would otherwise get trampled underfoot by the rest of your life. That is, we get you doing those things you want to do, but never find time for, or those things you need to do but you keep putting off because UGH.
What's special about Beeminder is that we combine Quantified Self (and goal tracking) with commitment contracts. If you don't know anything about commitment devices, it works like this with Beeminder: We plot your progress along a Yellow Brick Road to your goal and if you go off track, we charge you money. Long-time Beeminder users find that those stings (get it?) are well worth it for all the awesomeness we induce the rest of the time. But if the thought of having to pay money is too scary, that's perfect: you'll be very motivated to keep all your datapoints on your yellow brick road. We don't even ask for a credit card until the first time you go off track.
HabitRPG
"Add a stick to HabitRPG's carrot"
HabitRPG is all about gamifying your life. And OMG, who wouldn't want to live in an 8-bit fantasy world where you earn gold for flossing your teeth, and reward yourself for taking out the garbage! They have quests to level up your character at habbity things, and you can spend your gold on various bling for your character and build up adorable little pixelated pets and earn bling for them too! They have a lot more in the way of community support than Beeminder as you can join up with a group to complete the quests and support each other along the way. There's also a really nice interface for making repeating tasks that you might want to do daily, like flossing your teeth, as well as one-off to-do item tasks.
It takes a certain kind of nerd, of course, to appreciate this, but that turns out to be case for Beeminder as well. And it's largely the same kind of nerd. If you're a fan of Beeminder there's a very good chance you'll love HabitRPG as well.
HabitRPG makes habit building intuitive and so much fun that it might seem almost superfluous to beemind your progress. But of course installing new habits is hard, even if you have a cute cephalopod pet to think of feeding. Gamifying the basic building blocks of your life makes it easier to succeed. But hard-committing to progress makes it harder to fail, so we're really excited to announce our partnership with HabitRPG!
Dive In
So far we're just concerned with one direction: Beeminding your HabitRPG usage. And we're starting with just To-Dos, not Habits or Dailies. We've implemented goals to track your total completed To-Dos or your total uncompleted To-Dos.
Which should you beemind? Well, tracking completed To-Dos is nice and straightforward, and beeminding it would add a stick to HabitRPG's carrot. However, if you tend to let hard things languish and go stale in your To-Do list, then you might do better beeminding To-Dos remaining. The danger with minding more completed To-Dos is that you'll drum up trivial tasks to keep yourself on track. The danger with focusing on whittling your remaining To-Dos is that you may be discouraged from adding new tasks. If both of those sound like dangers for you, beemind both!
The Future
The first obvious integration in the other direction is having a HabitRPG habit to enter Beeminder data and automtically get XP (experience points) in HabitRPG for doing so. Better yet: get XP for maintaining a 7-day safety buffer on a Beeminder goal. Alice Harris is doing all sorts of things like that already with her own wizardry with our respective APIs.
And Paul Fenwick is another HabitRPG / Beeminder crossover fan who's already integrated Beeminder and HabitRPG. His Exobrain project links up Beeminder and HabitRPG so that he gets XP on HabitRPG for telling Beeminder he flossed his teeth, for example.
Known Issues
We'll amend this post when these are fixed but for now, there are two known issues you'll want to be careful of:
Don't delete any completed To-Dos in HabitRPG if you're beeminding total To-Dos completed. We're not yet robust to that. UPDATE: We're going to wait for the HabitRPG folks to implement a new push API that will make this much easier (and better for users as well, since Beeminder will stay in sync with HabitRPG in real time).
The error-checking is spotty in the goal creation form. Make sure you specify a sane weekly rate of To-Dos. UPDATE: No known bugs with goal creation now! Let us know if you find any more!
Got all that? Ok, go!

UPDATE: More details on the Beeminder page of the HabitRPG wiki!