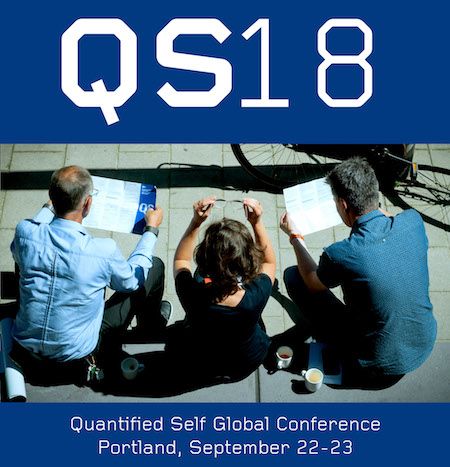 By coincidence the global Quantified Self conference is in our own hometown of Portland this year, September 22-23. Some of you will recall it was in Amsterdam last year and San Francisco before that.
As announced on the Quantified Self blog, Beeminder is proud to once again support the Quantified Self conference. This time we're doing that by providing free admission for 5 students!
Applying is super simple: Send an email to labs@quantifiedself.com and cc me, dreeves@beeminder.com, telling us what you track, any possible projects you might like to present, and what school you attend.
Not to set the bar impossibly high but check out what one applicant already submitted:
So that student is definitely getting (at least) one spot. But don't be discouraged! At this point it's still possible that every student who even applies will get a scholarship. [UPDATE: No longer true but we are still accepting applications!]
And, student or not, if you're attending QS18 (or happen to be in Portland) and are reading the Beeminder blog, would you also be interested in a Beeminder meetup? If so, it would help us a lot for planning if you could check the appropriate checkbox in our little straw poll in the forum.