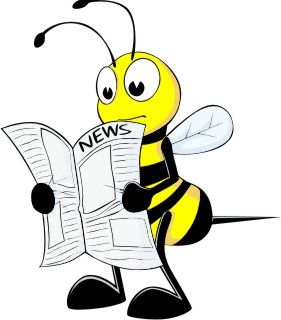 In the beginning of the year we covered our coverage on Quantified Self and Mark Forster's Getting Things Done blog. There's been a lot more since then. Here are the highlights…
And for completeness, here's an exhaustive list of all the coverage we're aware of as of the halfway point of 2012: Frances Archer (from our Kibotzer days!), Messy Matters (if that counts), Quantified Self, O'Reilly Radar, Mark Forster, MakeUseOf (and again), Jake Jenkins, The Oregonian, The Portland Business Journal, Silicon Florist, Kevin Kelly's Cool Tools, Crunchbase, Nancy Friedman, Mark's Daily Apple, Simple Productivity, Genuine Curiosity, David Seah, About Project Management (and again and again), Jessica Suarez, Phil Newton, Robert Wiblin, Health Demystified (and direct link to a Youtube interview), Guide to Surviving Grad School (and again), The Irish Times, Speedy Snail, Startup Tunes, Todd Herman, John Millikin, Withings Blog, Quantified Self Berlin (in German), Live To Close, Webware Hub, Geek Wire, The San Francisco Chronicle, Chirpify, I Want An App That…, The Employable, and, of course, LifeHacker.
UPDATE: A more recent press roundup.
Footnotes
[1] "The [Beeminder] blog is an amazing trove of writing about goal setting, written in an accessible magazine-like style — sort of an academic version of The Atlantic — that's far more nutritious than the usual 10 WAYS TO MEET GOALS WITH A KITCHEN TIMER list articles rattling around the Internet. It's smart, amusing, and generously filled with citations so you can learn more. I like it a lot."