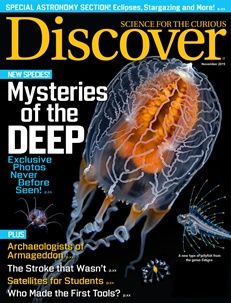 It's our 7th press roundup! [1] This time we wanted an excuse to show off our coverage in last month's issue of Discover Magazine. The author (who also covered us in The Washington Post earlier this year) does a good job of making accessible the research on and the underlying causes of akrasia, and defending against the notion that it's just a lack of willpower. And our esteemed cofounder, Dr. Reeves, is quoted alongside Professor George Ainslie. We're happy to see this kind of journalism bringing the vocabulary of akrasia, time inconsistency, and irrational discounting to the masses.
Also in November we got to have a discussion with Beeminder users Alex Strick van Linschoten and co-host Matt Trevithick on their podcast Sources & Methods. Even if you're not realistically going to listen to a podcast, the detailed show notes and links are worth perusing.
Other Beeminder buzz highlights include a small segment in a Dutch documentary about Quantified Self, some NaNoWriMo and MaBloWriMo love, and being featured in Trello's integration gallery. We're especially touched that the author of "I Will Teach You A Language" avers that thousands of words written on his blog over the past couple years are directly thanks to Beeminder. Finally, David MacIver's "Services That Won't Buzz Off" makes a wonderful point about Beeminder's immunity to the problem many web services have that you start out strong but quickly fall off the wagon when life gets in the way. And not just Beeminder itself. His point is that you can use Beeminder as an antidote to that problem for any service you can connect it to.
For completeness, here's the full list of all the Beeminder buzz we've come across since last time. As always, there's no cherrypicking here. The lack of anti-Beeminder diatribes is in fact evidence that no such diatribes exist. Hover over the links for excerpts and comments!
Footnotes
[1] If for some reason you are as obsessed with our press coverage as we are, you can find previous press roundups by looking at Beeminder blog posts tagged "buzz". We usually write more interesting and occasionally less self-absorbed posts than this though, honest! Try our best-of posts.